Sustainable Development
The 2030 Agenda for Sustainable Development, adopted by all United Nations Member States in 2015, provides a shared blueprint for peace and prosperity for people and the planet, now and into the future. At its heart are the 17 Sustainable Development Goals (SDGs), which are an urgent call for action by all countries - developed and developing - in a global partnership."
Sustainable Development Goals: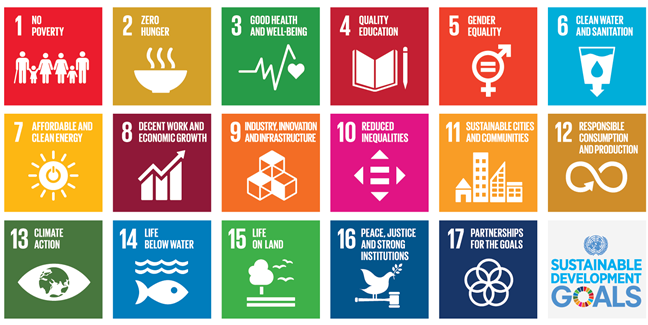 GAMI's Commitment to Sustainable Development:
GAMI's commitment to achieving SDGs is demonstrated by its sustainable incorporation of developmental efforts and initiatives in its overall model. Further to this, GAMI has been working diligently to devise value-driven goal-specific strategies pursuant to maximizing utilization of its resources in empowerment of this 2030 Agenda.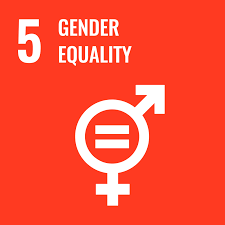 1. Gender Equality:
GAMI ensures equal opportunities for both genders, focusing on attracting competencies and human talent with zero tolerance for discrimination, and has been consistently enlisting management and engineering cadres from both genders, many of whom holding executive positions.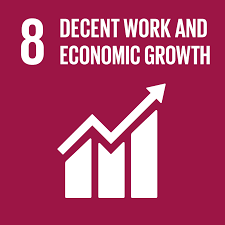 2. Decent Work and Economic Growth:
Through diversification and upgrading technology and innovation levels, GAMI has been a solid contributor to achieving higher levels of economic productivity. One perfect example is the Military Industries Scholarship Program (MISP), which was launched as an initiative emerging from GAMI's Military Industries Scholarship Program (MISP) and whereby partnerships have been built with the entirety of the Human Capital ecosystem to drive real economic growth. Moreover, it is expected that the various initiatives emerging from the MIHC shall contribute significantly to job creation across 172 job fields with tens of thousands of jobs expected to be created, not to mention over 100,000 direct and indirect jobs created overall by the year 2030.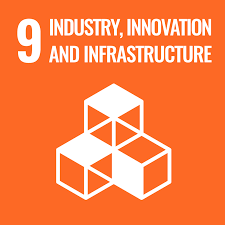 3. Industry, Innovation, and Infrastructure:
GAMI's chief focus is defense industries, and developing, enabling localization of, and incentivizing investment in these industries. One such example of a highly strategic program championed by GAMI and relating specifically to this SDG is the launch the "Enablers Program", wherein a bouquet of enablers has been developed to attract innovators and industrialists to the sector.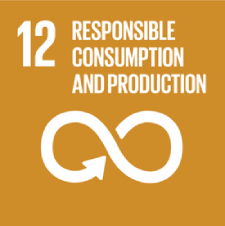 4. Responsible Consumption and Production:
GAMI employs sustainable methods and practices, such as reducing paper transactions through paperless electronic process workflows, automation, and digitalization to empower completion of various transactions without the need to visit GAMI. One such tool is "The National Military Industries Platform", which has helped reduce paper usage as well as vehicle usage, thereby reducing pollution rates.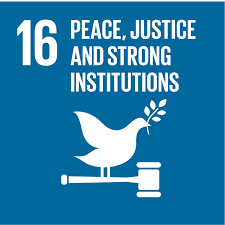 5. Peace, Justice, and Strong Institutions:
GAMI has a zero tolerance policy with regards to corruption, bribery, and any illegal / unethical practices of any kind in all forms. Part of the process of enabling this is publishing tenders on its website, to compliment the initial announcement on the "Etimad" platform.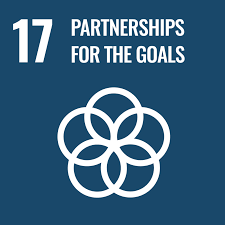 6. Partnerships to Achieve Goals:
It is important to GAMI to foster and cultivate strategic partnerships, locally, regionally, and internationally. These partnerships encompass all stakeholders within the defense ecosystem and spans the global defense community, and even academia (STEM disciplines and innovation), all pursuant to empower SDGs to drive knowledge sharing, experience building, and technology transfer for both the public and private sectors. To evidence this, GAMI has recently launched the Innovation Award for Military Industries (IAMI) to empower and encourage innovators and innovation in the Kingdom of Saudi Arabia and with the ultimate intention of proposing real solutions to real challenges faced in the defense industries sector. Naturally, this necessitates building partnerships with the entirety of a massive innovation ecosystem (including local suppliers and manufacturers, research institutes, and supportive governmental entities).
Stay Informed
To receive the latest news and events related to the
General Authority for Military Industries