Back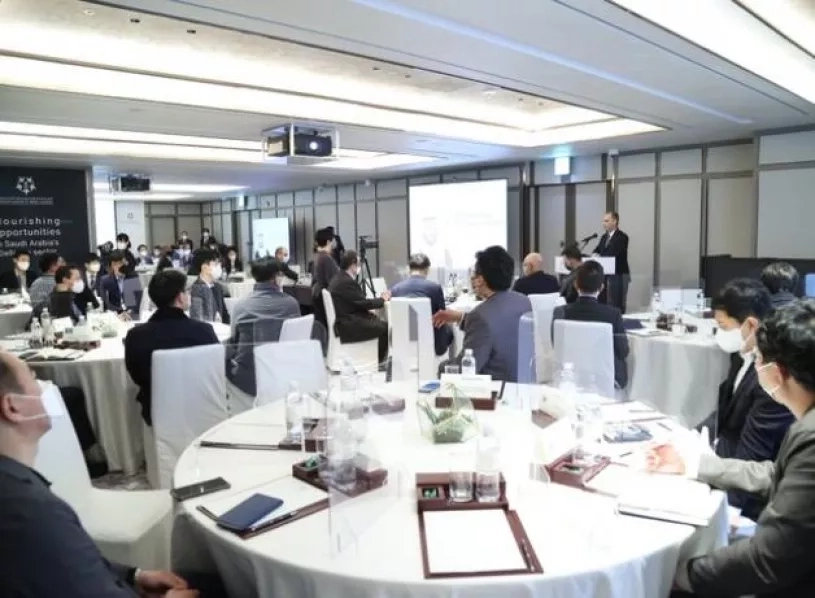 SAUDI ARABIA SHOWCASES STRATEGIC OPPORTUNITIES TO DEFENCE AND SECURITY INVESTORS IN SOUTH KOREA
The General Authority of Military Industries (GAMI), Saudi Arabia's defense industry regulator, enabler, and licensor, hosted a workshop with Korean investors on the sidelines of the 2021 Seoul International Aerospace Defense Exhibition (Seoul ADEX) in Seoul, South Korea.
The event, titled 'Flourishing Opportunities in Saudi Arabia's Defense Sector', included representatives from GAMI, Saudi Arabian Military Industries (SAMI) and the Ministry of Investment Saudi Arabia (MISA). The Saudi participants met more than 40 Korean companies at the workshop, including representatives from the Korean defense, logistics, technology, and industrial sectors. Key areas of discussion included details on Saudi Arabia's current defence industry ecosystem, the National Defense Industry Strategy, and the wide variety of channels through which investors can access supply chain opportunities in the sector.
Welcoming investors at the workshop, GAMI's Governor, H.E. Ahmad Al-Ohali, said, "We are excited to meet with our Korean business partners as we explore the huge investment opportunities within Saudi Arabia's expanding defense industry." He continued, "The Kingdom is establishing strategic partnerships with companies from all over the world. In less than 2 years, around 100 companies have successfully obtained licenses to operate in the Kingdom's defense sector."
Seoul ADEX, held at Seoul Airport on October 19th-22nd, brings together around 50,000 attendees and 400 air defense companies from 30 countries, and is one of the most renowned defense shows in Asia.
Saudi Arabia's attendance at Seoul ADEX follows the recent unveiling by GAMI of the Kingdom's new supply chain initiative. The initiative identified 74 targeted localization opportunities worth billions of dollars to the defense sector. The investment targets are open to local and international companies via the Military Industry Marketplace (MIM), a digital platform offering investors easy access to localization opportunities and partners.
By linking the local sector with authorized international investors, the Kingdom is strengthening its effort to localize more than 50% of defense spending by 2030.